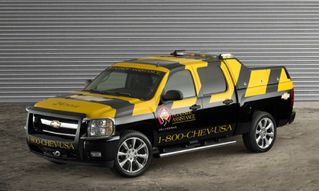 If you're a fervent frugal living enthusiast, you likely try to avoid 'unnecessary' spending wherever possible. So, in the case for road-side assistance, you might think that paying the extra money each year for something you may not use is a waste of valuable resources.
If you're getting ready to go on a road trip this summer, however, getting road-side assistance could be one of the wisest things you do, financially-speaking. Just think of how much money you could wind up spending if your vehicle broke down in an unfamiliar place. Miles away from your go-to mechanic or tow-truck company, you and your vehicle will be at the mercy of whatever companies you happen to find in a local phone book.
What's more is that many road-side assistance companies offer their members special travel deals so you could save in more ways than one just by signing-up.
Make this summer vacation memorable. Road-side assistance might be better-suited for frugal living than you had originally thought.
*Photo from Flickr, courtesy of airgap