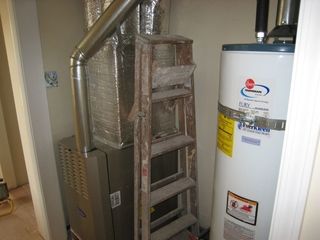 Did you know that heating water can account for as much as 25% of your household energy bills? The reason the hot water heater can be such an energy hog is that heat is lost when the tank switches into stand by mode.
If you're getting ready to head off on a summer vacation, one of the most frugal living friendly things you can do to avoid wasting power is to switch your hot water heater into vacation mode. This is an easy way to save power while you're away.
Just don't forget to switch the tank back on when you return!
*Photo from Flickr, courtesy of Ecnerwal